2022
August 26, 2022
On 26 August, HiPhi Z, a digital life GT was officially launched at the Chengdu Motor Show. HiPhi Z is a TECHLUXE intelligent coupé built with a fusion of future aesthetics, the handling of the age of electronics, and the Digital Life concept, priced at RMB 610,000 - 630,000.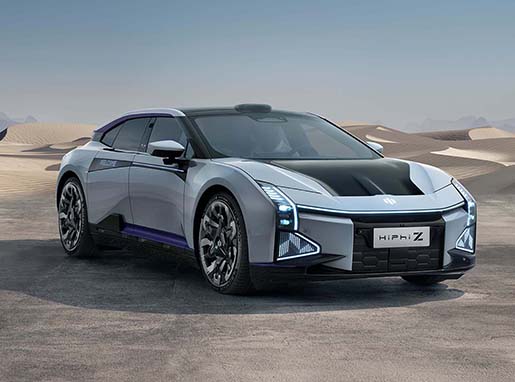 January 17, 2022
Human Horizons signed project cooperation agreement with Qingdao, moving the company headquarters to the city.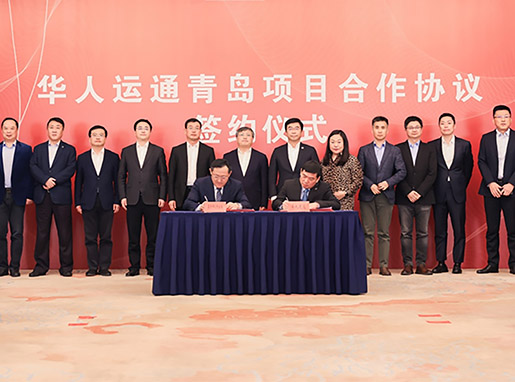 2021
December 31, 2021
Human Horizons' HiPhi X tops sales chart in the luxury segment for vehicles priced at more than 500,000 RMB for the second half of 2021.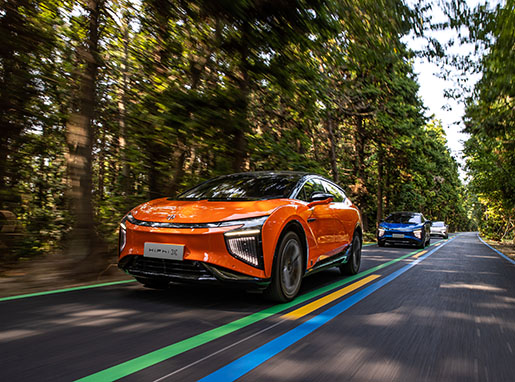 December 6, 2021
Commencement of Human Horizons Shanghai operations center.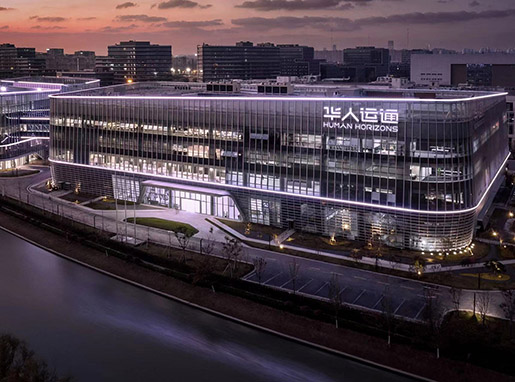 November 7, 2021
Human Horizons Holdings (Shanghai) Co., Ltd. reached a strategic cooperation with Bank of Communications Shanghai branch and will obtain an intentional credit of RMB 5 billion.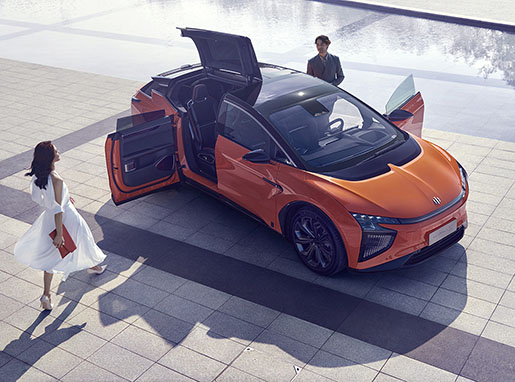 November 6, 2021
the digital GT HiPhi Z, the second flagship model of HiPhi, was released in Shanghai.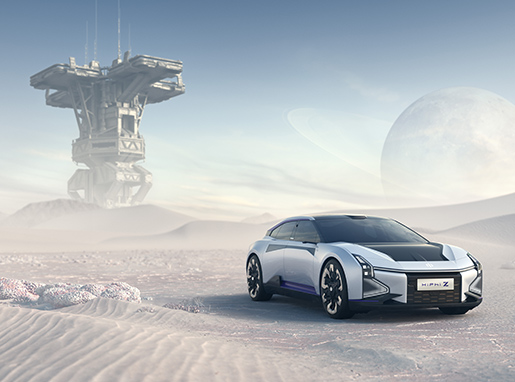 October 18, 2021
Human Horizons HiPhi set up Human Horizons Software Center (Chengdu) and HiPhi Software Company (Chengdu) in the Bailuwan new economic headquarters in Jinjiang District, Chengdu. The centers will focus on the research and development of cutting-edge technologies such as artificial intelligence and smart connectivity.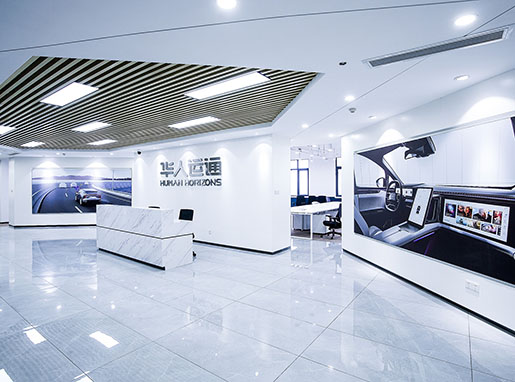 August 29, 2021
The HiPhi X 4-seater unveiled to customers during the Chengdu Motor Show. During 100 days of rollout for other HiPhi X models, over 1,000 have already been delivered to excited users around China.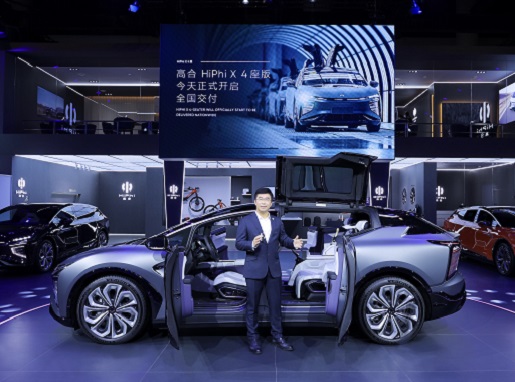 August 21, 2021
Human Horizons and Dow to partner on world-first mobility and transportation application of silicone leather in HiPhi X.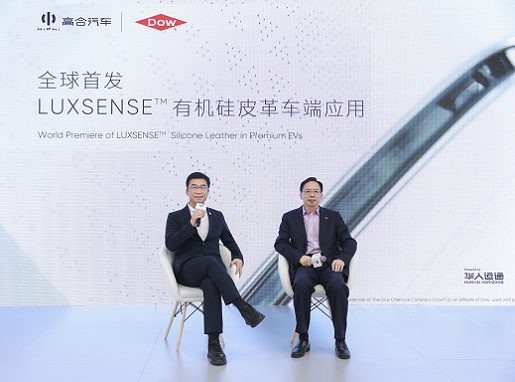 July 10, 2021
For the third consecutive year, Human Horizons joined the World Artificial Intelligence Conference (WAIC) to demonstrate the practical achievements of the "3 Smart" strategic blueprint to the global technical community.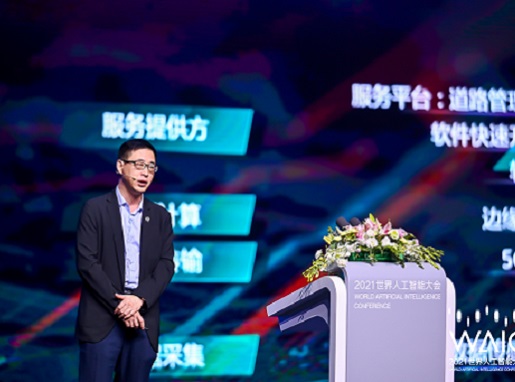 July 9, 2021
At the closing meeting of the 17th C-V2X project group of IMT-2020 (5G) promotion group of the China Academy of Information and Communications Technology,
Human Horizons HiPhi Valet Parking (HVP), as one of the member units of the project group, passed the final approval of the of MEC+C-V2X.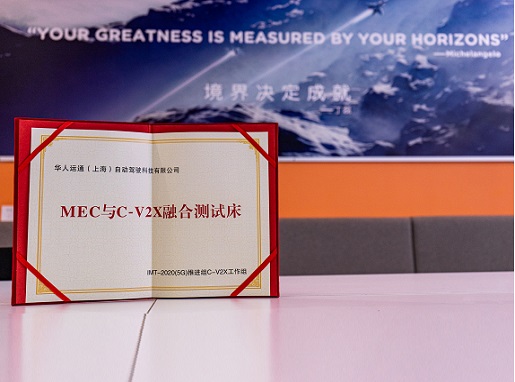 May 18, 2021
"Human Horizons HiPhi Smart Factory - HiPhi X Vehicle Shipping Ceremony" was held in HiPhi Plaza boutique factory, marking that the plan for
customer deliveries rolled out steadily as scheduled.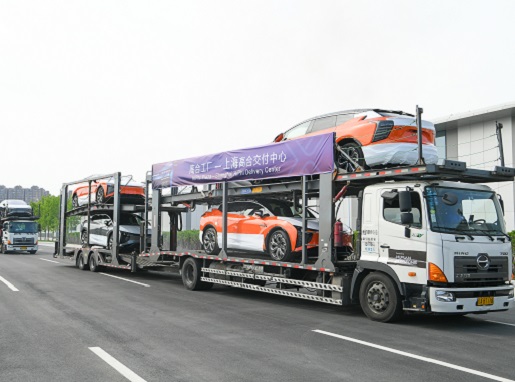 May 8, 2021
Human Horizons HiPhi officially commenced customer deliveries of HiPhi X in China, the Founder Edition of HiPhi X rolled out its production deliveries.
To support deliveries to users, delivery centers in Shanghai, Beijing, Guangzhou, Shenzhen, Hangzhou, and Yancheng have already begun operations.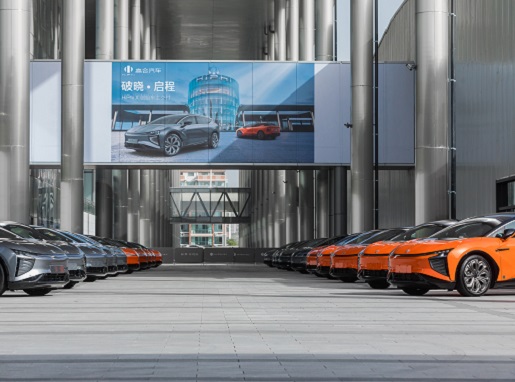 March 30, 2021
The HiPhi X and its come together to launch four different models: the Performance six-seater model, the Luxury six-seater, the Flagship six-seater, and the Flagship four-seater. Priced from RMB 570,000 to RMB 800,000. Additionally, Founder Ding Lei announced the long-life 160kWh or 120kWh battery packs that extend the driving range up to 1000 kilometers.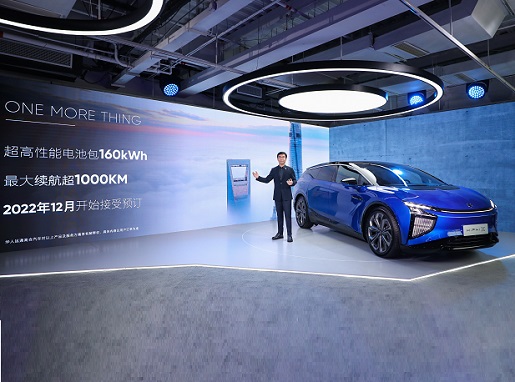 March 23, 2021
Human Horizons announced the company is working with Qualcomm Technologies, Inc., Ningbo JOYNEXT Technology Corporation and Quectel Wireless Solutions Co., Ltd. to support advanced vehicle connectivity innovations in 5G and cellular vehicle-to-everything (C-V2X) on HiPhi X.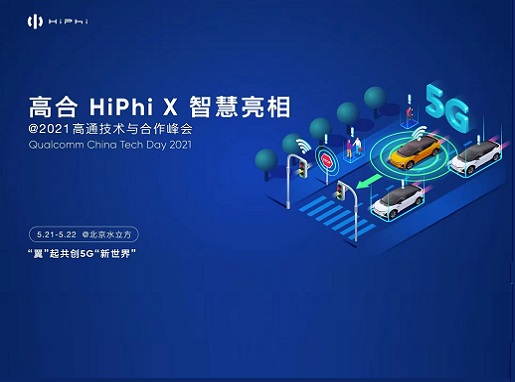 March 2, 2021
Human Horizons and ThunderSoft announced a new joint venture, which will focus on the R&D of operating systems and SOA framework technologies for next-generation connect vehicles.
Such technologies are to pilot and expected to be rolled out onboard the HiPhi X.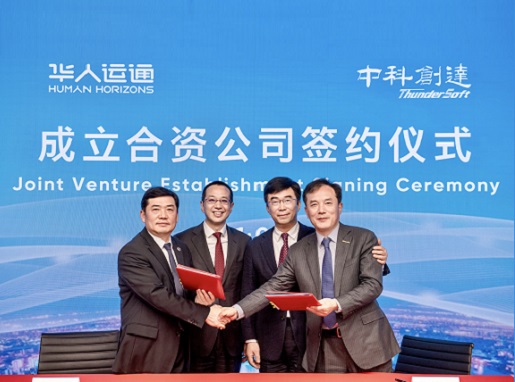 March 2, 2021
HiPhi Plaza makes its public debut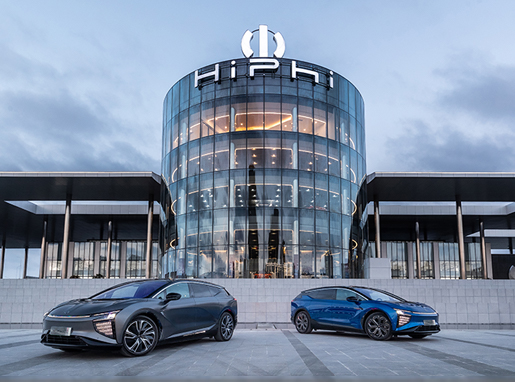 February 5, 2021
The first batch of HiPhi Hubs in Beijing, Shanghai, Guangzhou, Shenzhen, Hangzhou, Chengdu and Wuhan officially opened, and the first batch of after-sales service centers covering 19 cities is officially put into operation in May 2021.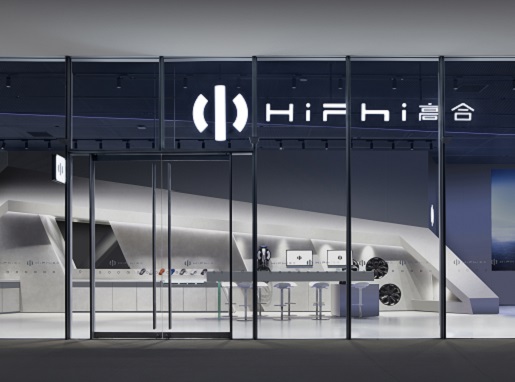 February 4, 2021
HiPhi X Super SUV wins 2020 International Design Awards Gold in Transportation / Alternative Fuel Vehicles.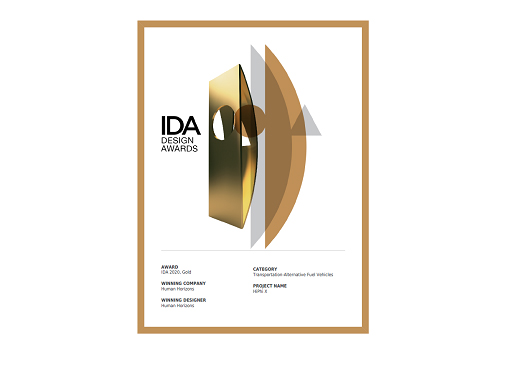 January 20, 2021
Human Horizons' premium smart all-electric vehicle brand, has been granted exclusive naming rights for the popular 2021 Spartan Race in China.
With a mission to help people 'push their limits', the strategic partnership will seek to set a precedence for the relationship between high-end sporting events and vehicle brands by bringing the two groups together through promotional events and a range of overlapping branding activities.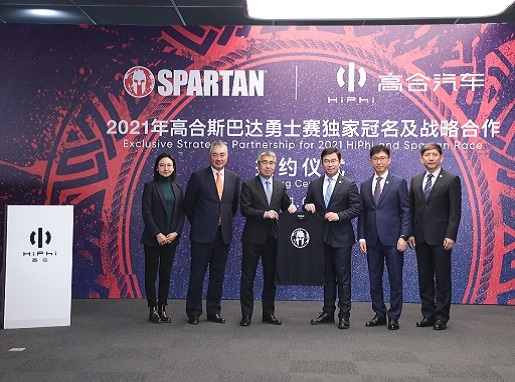 2020
Dec 17, 2020
First HiPhi X collected its license plate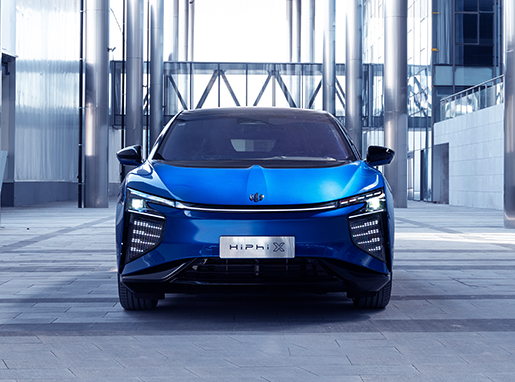 November 23, 2020
At the 2020 World Internet Conference, Ding Lei said that the current trend in the new energy vehicle space all enterprises
are "starting from the same baseline", causing heated discussion.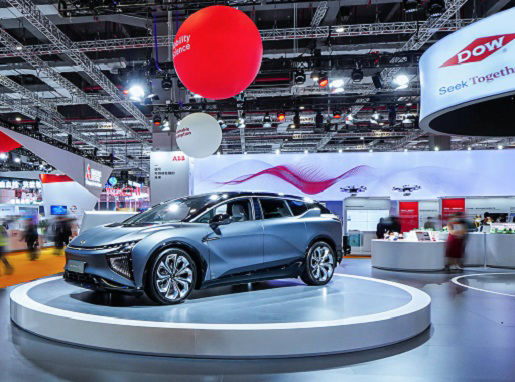 November 5, 2020
Human Horizons', debuted its world-class super SUV, the HiPhi X, at the 2020 China International Import Export Expo (CIIE) in Shanghai alongside close partner and Fortune 500 company, Dow Inc.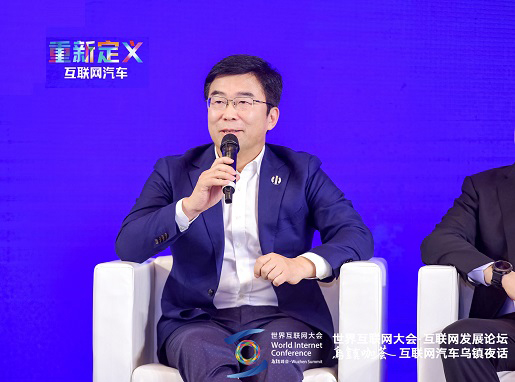 October 30, 2020
Human Horizons announced that the first pre-production models of the HiPhi X super SUV have started to roll off the factory assembly line utilizing its Automated Valet Parking (AVP) technology.。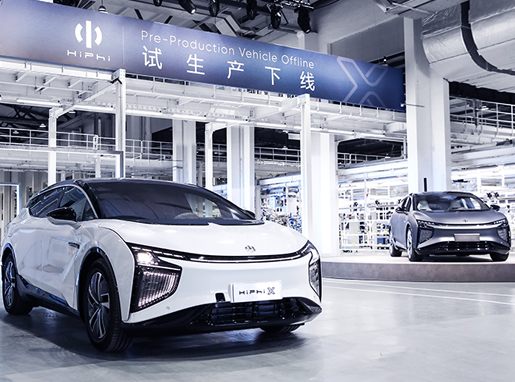 September 24, 2020
The mass-production HiPhi X electric smart super SUV four-seater is on sale in China for RMB ¥800,000 and RMB ¥680,000 for the six-seater.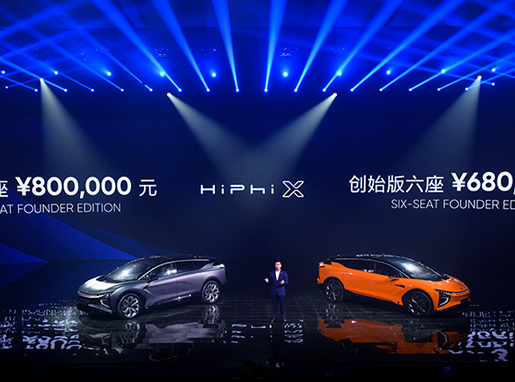 August, 25, 2020
Human Horizons announces strategic partnership with Meridian, the British pioneer of high resolution audio,
on premium audio solutions for the HiPhi vehicle range and the first application on a Chinese-native brand.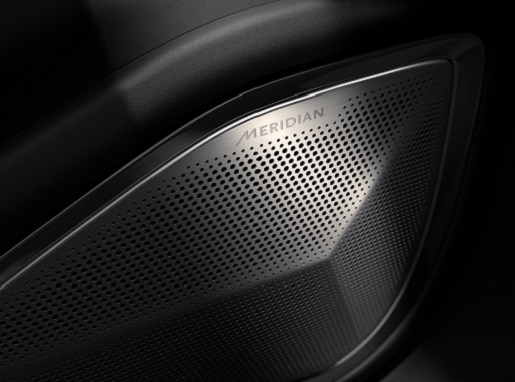 Jun 2, 2020
Groundbreaking ceremony for Pujiang Headquarters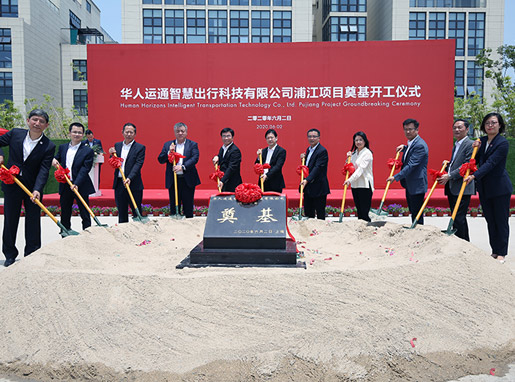 Sep 24, 2020
Reservations for HiPhi X Founder Edition were made available at Auto Beijing 2020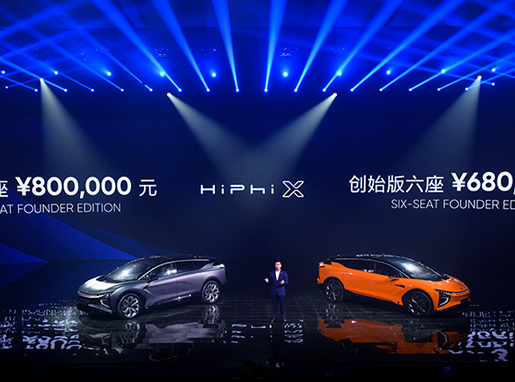 2019
Nov 21, 2019
First Smart City project completed Debut of HiPhi City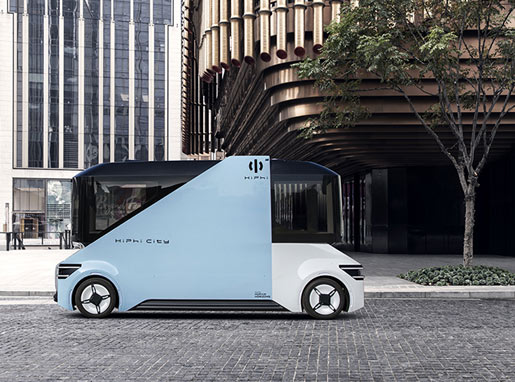 Jul 31, 2019
HiPhi brand announced Showcase of HiPhi X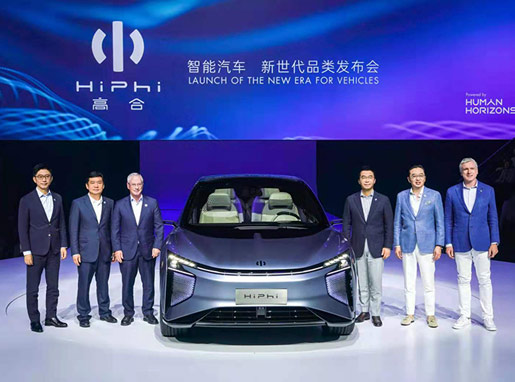 Jun 15, 2019
Human Horizons, Yueda Group, Dongfeng Yueda Kia ("DYK"),
signing of manufacturing cooperation agreement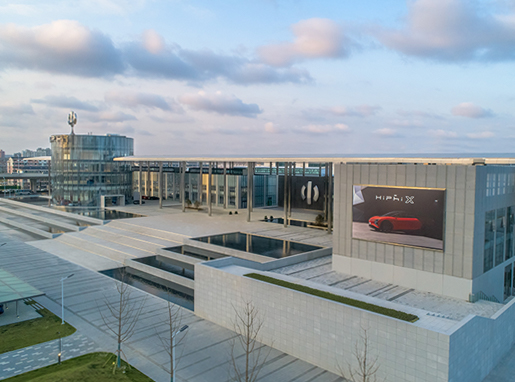 Jan 20, 2019
Completion of the first "Smart Road" project