CTO Mark Invited to Share "Game Changer" Innovation at Infineon Global
Recently, Mark Stanton, CTO of Human Horizons, was invited as a guest speaker to share Human Horizons' vision and achievements in mobility technology and smart electric vehicles at Infineon's annual Global Mobility Conference in Munich, Germany. Infineon is a key supplier of chips for a number of components and systems in our current and future HiPhi products.
Mark shared with Infineon's global team, the vision of Human Horizons as a game changer to redefine human mobility based on the "3-Smart" Strategies, emphasizing the new development concept of "design defined by scenarios, vehicles defined by software, and value defined by co-creation", with the user experience as the starting point. He described how the evolvable and programmable HiPhi X is NOT a concept car with its unique styling and NT doors, but a ground-breaking product that has been in production for more than a year and has topped the sales chart of luxury EVs priced at over 500,000 RMB in the Chinese market.

Mark shared how mass production of leading technologies in HiPhi X enables users to create their own unique experiences via the H-SOA, the proprietary open electrical and electronic architecture developed by Human Horizons. This is achieved via a graphical AI development tool which can be used to program and control systems such as the Intelligent Signal Display (ISD) lights.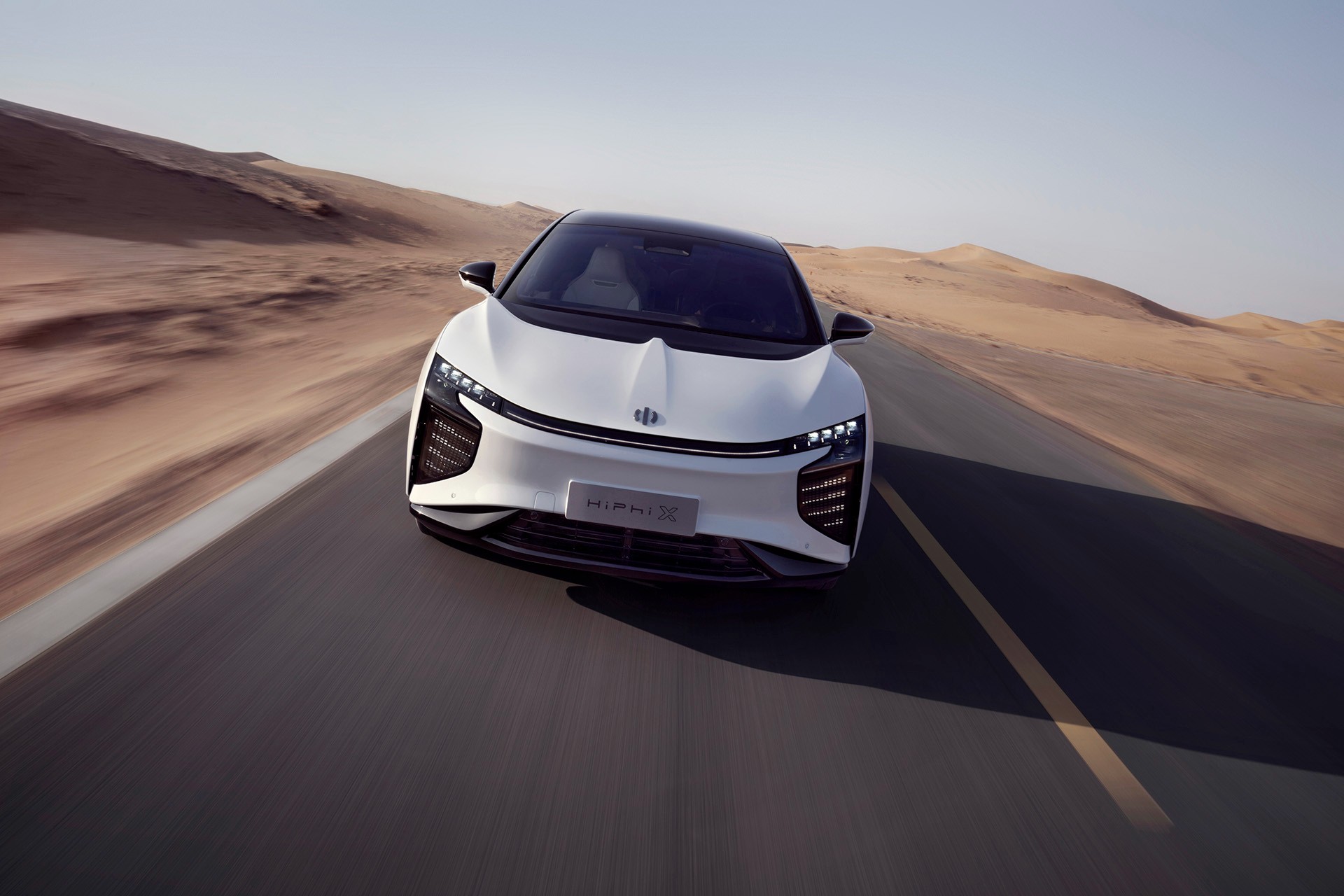 Mark commented that China is the world's largest market for smart EVs, and the disruptive industry changes taking place in China are about to sweep through Europe and the world. Users' perception of cars has changed fundamentally, and the traditional car is now a thing of the past. The paradigm-shift which the automotive industry is experiencing now is akin to the changes that iPhone brought to the smartphone industry. A phone was historically just a device used to talk to someone who you could not talk to directly. A smart phone today provides many new functions and features and is rarely used to just "talk". At Human Horizons we see cars as not just a means to transport people from A to B and are seeking to create new scenarios and uses of the car for our users.
Finally, Mark presented HiPhi Z, a Digital Life GT, the second flagship model to be delivered by the end of 2022.
After the presentation the conference attendees we able to experience first-hand, the four-seater version of HiPhi X. They watched the programmed HiPhi show and also gained hands on experience of a number of the cars advanced features.
Human Horizons looks forward to continuing to work closely with leading global partners like Infineon to create a brand-new future of smart vehicles.